FAQs
---
Q. How long have vendor terms sales been used in Australia?
For over 100 years
Between 1900 and 1927, vendor finance was used to purchase land in Sydney on terms contracts.
The practice of vendor terms predates the 1900's.
It is not uncommon for businesses and farms in Australia to have part vendor terms included in a sale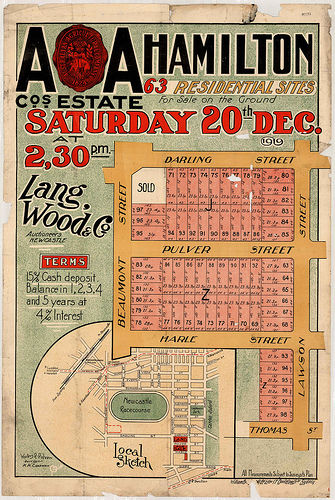 ---
Q. Is Commercial Property (AUS) Pty Ltd a real estate agency?
No.
Commercial Property (AUS) Pty Ltd is an Australian private investment property buying company that buys commercial property.
ACN 607 183 915
---
Q. Does Commercial Property (AUS) Pty Ltd deal with real estate agents?
Yes.
If a real estate agent has a property on its books that it wishes to sell, Commercial Property (AUS) Pty Ltd is very happy to speak to the agent.
---
Q. What are the benefits to the seller?
Quick sale
Market price
Ongoing revenue from the funds being "left in the deal."
Funds left in the deal are secured by a property and tenant known and trusted by the seller.
Flexibility of structure to suit seller's circumstances
Allows the seller to receive some funds now and some later.
---
Q. How are the seller's loan funds secured?
A caveat (easier and cheaper to setup) over the property
A second mortgage against the property
These are usually setup by the seller's legal representative, at the seller's expense
---
Q. Can the deal be structured to suit a seller's SMSF (Self Managed Super Fund) requirements?
Yes
We are happy to work with the sellers to accomodate their Self Managed Superannuation requirements
---
Q. What is the typical length that a vendor loan is taken out for?
Five to ten years or more, depending on the seller's circumstances.
---
Q. What type of properties are preferred?
Tenanted
At least five years remaining in the lease
Large
We prefer:

Retail
Industrial / Warehouses
Showrooms / Bulky Goods
Offices
Medical / Consulting
---
Q. What type of properties are NOT suitable?
Purpose specific buildings
Properties in remote area
Properties that are derelict
Properties that have less than five years lease remaining
---
Q. What is a sale and lease back?
This where an owner occupier sells their property and leases it back.
---
Q. How does a sale and lease back benefit the seller?
Quick access to cash
No need to move premises
Staff, equipment, suppliers, customers do not notice any change in business
Interest received by the seller, offsets their rent and improves their bottom line
---
Q. What minimum lease term is required for a sale and leaseback?
Five years from the date of settlement
Ten or more years is preferred
---
Q. Who pays the statutory outgoings (e.g. rates, land tax, etc)?
From the date of settlement, these are the responsibility of the purchaser, and, as is normal practice with commercial properties, they are usually recovered by the owner from tenant unless otherwise specified in the lease agreement or by law.
---
Q. What interest rate is paid by the buyer?
The interest rate paid by the buyer on the money left in the deal can be:

A fixed rate, or
Linked to a particular measure such as the 90 day BBSW (Bank Bill Reference Rate), or
Calculated by a different mutually agreeable measure

The actual amount and method of interest to be paid will be determined on a case by case basis.
---
Q. What locations are properties purchased in?
Australian capital cities and major towns
---
Q. What is the minimum lease term acceptable to the purchaser?
Five years from the date of settlement
---
Q. How quick can the deal be done?
Deals may be completed within 30 days from the completion of the necessary due diligence.
Most deals will take at least 60 days to settle
---
Q. What do I do if my solicitor is not familiar with vendor term contracts?
Please contact the law society in your state or territory and ask for a list of legal representatives who have experience in vendor term contracts.
---
Q. Where is the head office of Commercial Property (AUS) Pty Ltd?
701/107 Beach Street, Port Melbourne, Victoria, 3207, Australia
---
Q. How do I contact the Commercial Property (AUS) Pty Ltd if I have more questions?